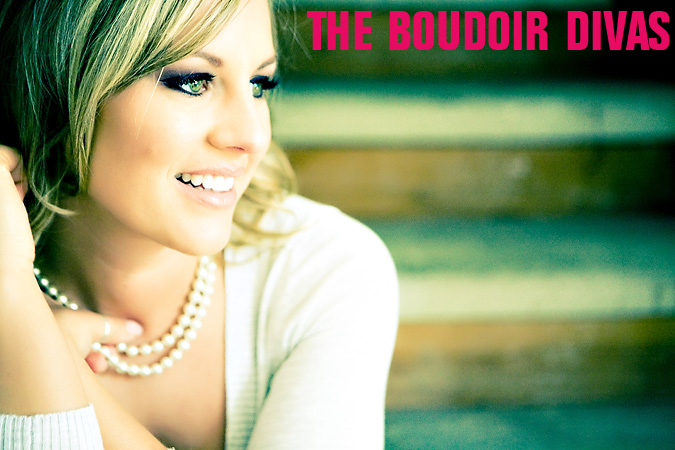 Alright so I know I have been neglecting the blog a little bit! I have lots to be posting and I will get to it soon! But I couldn't miss another 10 random things Tuesday so here we go!
1. I love giving people gifts! Now that I started Christmas shopping I really can't stop!!
2. I have no self control when it comes to foods out at parties!! I really notice it this time of year when there are parties parties everywhere. (But I love being social and going to parties so I really need to learn!!!)
3. I really really dislike the word "phlegm" ick ick ick
4. The picture above is one from my shoot with the boudoir divas!!! Again what an amazing experience!!! Out of all the proofs I saw there were only  a handful that I didn't love! Thank you again Deena & the Boudoir Divas for doing what they do!!
5. I sit on my feet…almost all the time…and they are asleep…almost all the time! I think I may have shared this one before but my brain is a wee bit foggy today!
6. I love storms. Except when I need to sleep but I stay awake listening to them (or if I need to be out shooting and its cold…)  I don't know there is just something  incredible about the sound of the wind, the heavy rain, or the blankets of snow. The power of thunder, the crackling of hail on the window…yup love it!
7. I have an entire laundry basket full of unpaired sox…there are pairs in there for sure, but I just haven't gone through to pair em up!
8. I am semi-bored by my own 10 random things this week! I need to make the last ones good ones!!!
9. I don't usually eat my ice cream cake like normal cake with forkfuls, I mash it up and make it like a blizzard…wow…that wasn't a good one at all…
10. I've got nothin…seriously…lol…going to go have a nap! Ok how about this…my baby toes have almost no toenail, last time I got a pedicure they actually glued it on… lol no i guess I still have nothing!