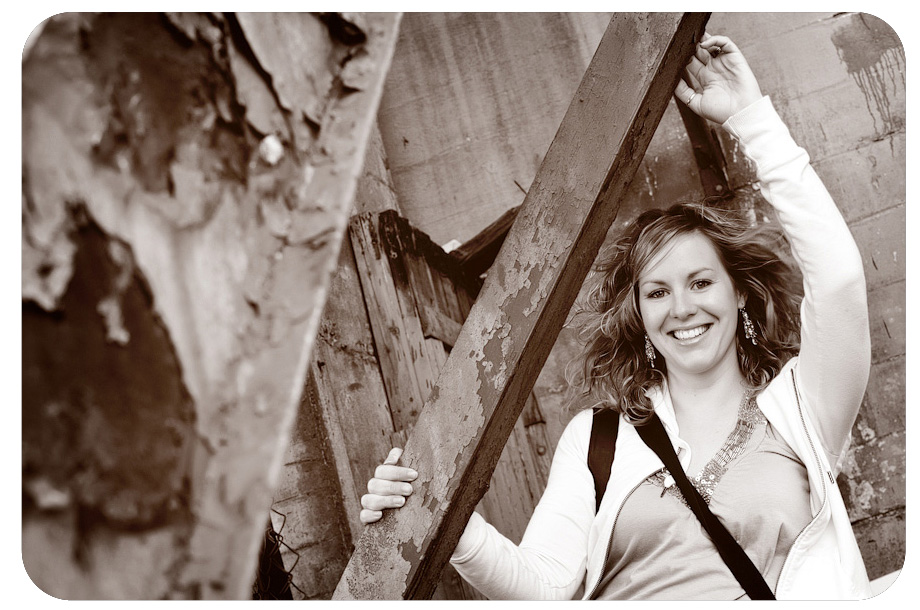 Thanks (again) to Jeff Cooke for another great random Tuesday shot of me. One of the great benefits to having a photographer as a friend. Is this what they mean about friends with benefits??? JUST KIDDING!!! I am in a goofy mood today! so here we go!!!!!!!!!!
1. I don't really like cheese. I am one of those people who might order pizza or nachos with "half the cheese" or "easy cheese". The idea of stuffed crust pizza makes me a little queezy!
2. I love mini things. Mini pancakes. Mini fry Pans. Mini Animals (like itty bitty kittys) Tiny spoons, anything baby related lol. I went to one wedding and they had mini hamburgers as appetizers because the groom loved burgers so much! Someday I plan to have a mini party. Everything will be little (like the mini burgers, and those pint sized cupcakes….) that way it will all be cute and you can have lots of variety! Wow…that was a long one!!
3. I didn't like the pizza I ate in Italy.
4. I work really well with lists and "points" and gold stars! Just makes me feel good to see the results of my work!
5. I don't want to say I NEED, but it is very very very helpful for me to have a trip booked. I love to travel and then when it is absolutely insane with work and life I can KNOW that I am going away.
6. Alex and I are going to California in November!!
7. I booked a boudoir shoot with the Boudoir Divas for when we are in San Diego!
8. I am now re-motivated to get on my weight loss goal and to get in better shape!
9. I am currently hungry (but am making my two new recipes for the month today…skinny scalloped potatoes and sweet mustard baked ham)
10. I don't like peer pressure. LOL I know…who does…but I guess I even mean the whole doing things with friends can motivate you…like if they push you to go harder or something when you are working out….I don't know if it works on me…maybe I'm just stubborn! LOL