Hey so its random things Tuesday and so I thought I would go with 1 random thing, and 9 random photos!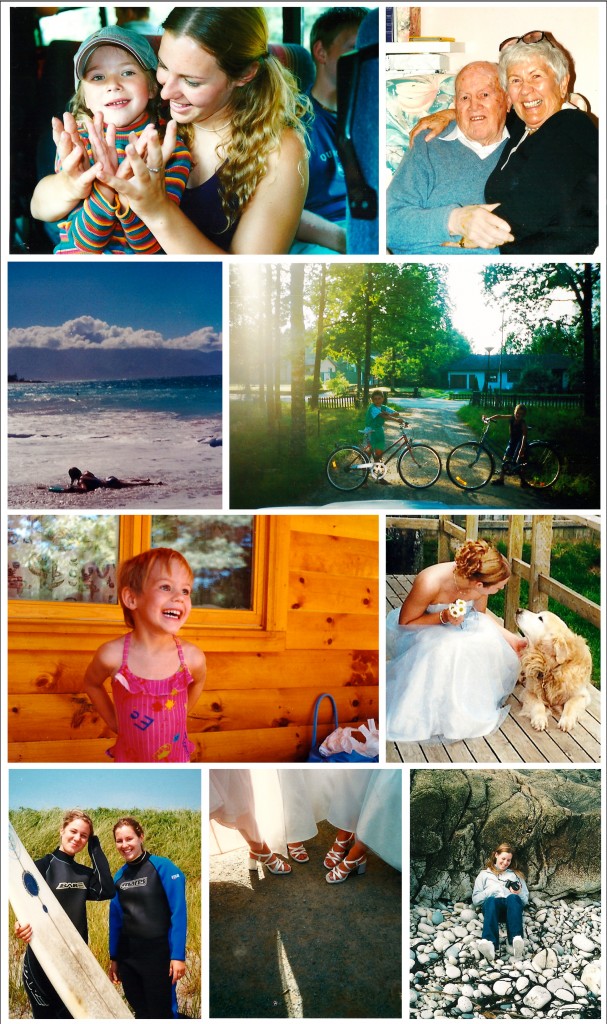 The 1 random thing is that I love my old photo albums, I may have shared that with you already but It deserves being said again :) Here is a little photo background :
1. me and one of the girls at a Russian kids camp I volunteered at in Sweden. I didn't know any Russian at all but learned that you could communicate love without words!
2. My grandparents "mimi & pa" they were so in love! I tell people they were like the real life notebook people!
3. My very own boudoir shoot! LOL I always thought that this shot looked very swimsuit calender-esk…when in truth I just totally wiped out on a vacation in Hawaii with my family.
4. Another photo from the camp in sweden…the kids rode their bikes to the end of driveway so that we couldn't leave. Oh gosh I well up just thinking about it!
5. Little me :) this is the me that I want to be! Sometimes I get caught up in life and business that I lose the carefree me!
6. Me with my puppy skipper. He was a good dog, and we miss him lots! On a side note I am all dressed up to go to a prom, actually at this prom I danced with Alex for the first time (we barely knew each other then, but its still cute to say!)
7. As you can tell I was never a serious surfer (borrowed gear) but I really did enjoy it for a time!
8. Another prom here! It wasn't a school I went to, but I knew a few girls…and all of us had the same shoes…how random.
9. awww, look at me looking so longingly at my camera! reminds me that I need to go out and take more photos just for fun like I used to!!!