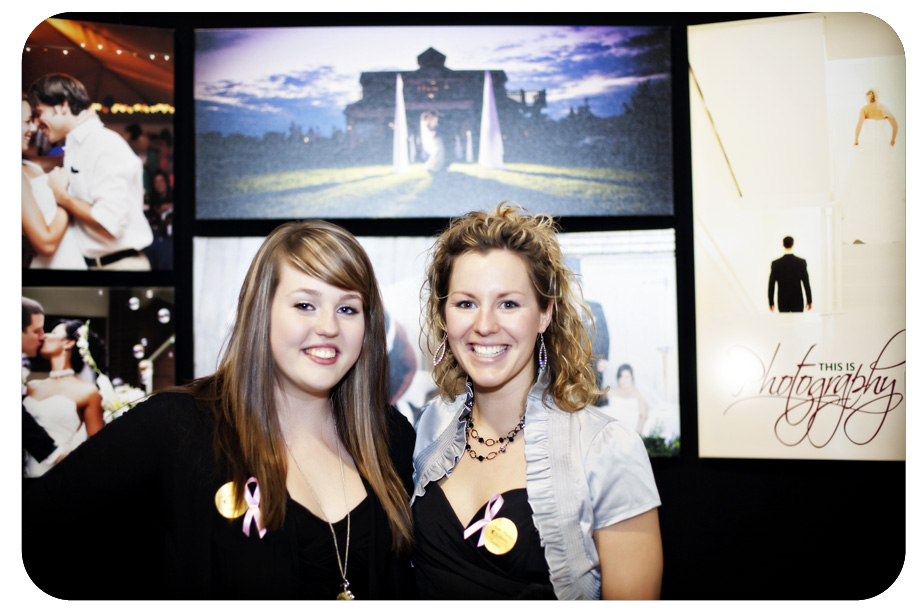 Alright folks well it has been a CRAZY last couple of weeks and I don't see things slowing down now! The shot above is of Kristyn & I manning my booth at the Atlantic Wedding Showcase! Man those things tucker me out! BUT I have a lot of fun!!! (Thanks Jenn for the photo!)
My brain has been so super full that I don't think that I can come up with random things on my own SOOOOOOOOOO I am asking for your help! I want you to comment below with random questions you want me to answer….and I'll pick 10 of them next week to use as the post?? SO whatever you ever wanted to know…just ask! It may not mean I will answer it (gotta protect myself there!) but I think it could be fun!!! As for right now I googled random questions and found a site with questions Japanese students are recommended to ask to get to know people better…so that's what I will use for random things tonight!
Oh but before I do….have you ever heard of mind-mapping? I find it really helpful to get thoughts out of my  head and quickly written down. I use a free software called mind meister….
What scares you the most and why?
Failure – though I know that it is what you need to do to really succeed. So I guess becoming stagnant in anything is my fear. I never want to be complacent, but always growing and learning and evolving.
What do you do in your free time?
hahahaha free time? !!!? HAHAHAHA rofl ha ha. Ok well if I did have free time, I would love to be able to volunteer more, read just for fun, hang out with friends and family, oh wow…what I would do with free time!!

Do you like chocolate?
Yes but I'm not like chocolate obsessed or anything…have to be in the mood for it.
Do you like rainy days or snowy winter days more?
Hmmm I like both but I would say snowy, they seem more peaceful.
Name 3 things in nature you find most beautiful?
Ocean, lakes, tall trees
Which is your favorite part of the human face and why?
Eyes, they can say so much!
Which is your favorite body part of the human body and why?
Wow, what are these Japanese students going for? I'd go for hands…
What makes you bored?
Being alone. Sitting around home.
Which is your favorite four legged creature and why?
Puppies. They are just so cute!
Do you like spicy food and why?
Yessiree bob…but I really don't know why.