Well you know what they say : location, location, location ? It's true in so many ways! In real estate, retail stores, and of course weddings, location is a big factor!!!
I am so excited to be doing weddings through This is Photography now, not only because I LOVE photographing weddings, but I also LOVE talking about them. I use the excuse that I am researching for wedding photography in order to buy wedding magazines, and I lend out my wedding binder to friends to help them plan their weddings! Now I can share my wedding insights and thoughts with you through the blog! yay!!!
So the first thing people usually have to figure out when they are getting married is WHERE! The options are pretty much endless but I am going to do my best to list the places that I know of. I would be happy to add to the list if I miss some (or you can comment at the end of the post).
Outdoor Wedding Locations in Nova Scotia:
Domain de Grand Pre – Ok this one gets some special notes off the top because A. its where I got married in 2006, and B. because it is just plain beautiful!!! The ceremony can be done on the outdoor pergola (pictured below) and you can have a small dinner inside their restaurant or have a bit larger of a group and use the tent outdoors. The vineyard is gorgeous for photographs and the food is also amazing!!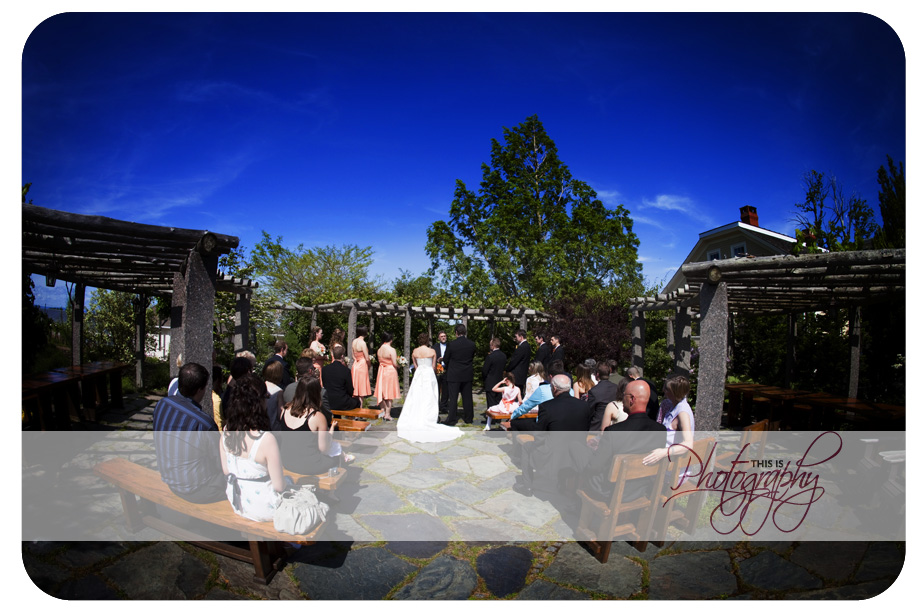 ~
Oceanstone – I also LOVE this place, it has a very similar feel to Grand Pre, outdoor wedding, quaint setting and great food. Every wedding I have photographed here has been unique and its only a 20 minute drive from my home, and 10 minutes from Peggy's Cove providing many photographic opportunities.
~
The Captains House in Chester – not a full service location, you rent the house and arrange your own catering etc. But it also provides a lot of freedom and a great atmosphere for a close knit party. I photographed a childhood friend of mine's wedding here and it was a blast!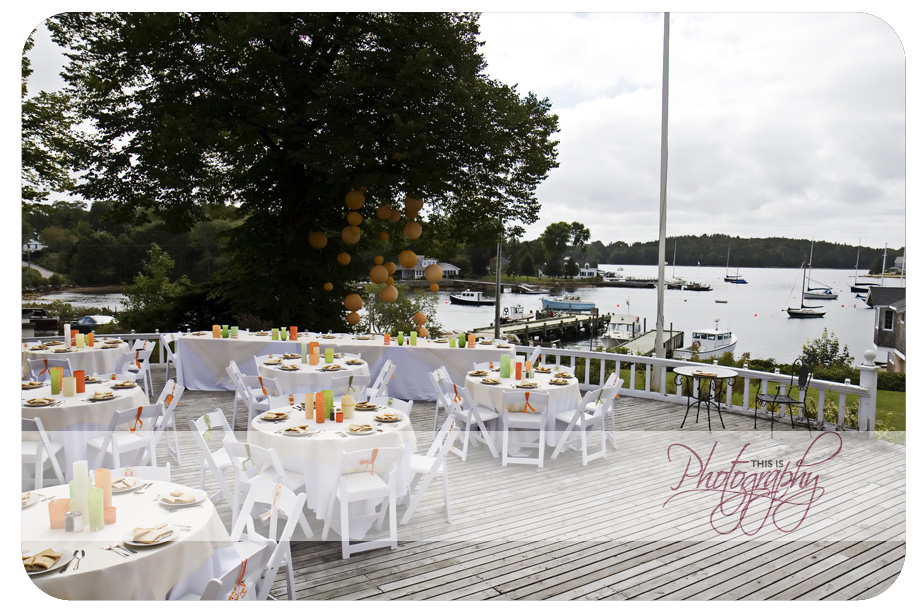 ~
Digby Pines – I have never photographed weddings here, but I have seen images and WOW!
The Keltic Lodge (cape breton) – A beautiful location. Period! Cape Breton is beautiful, and to get married overlooking the ocean from the top of a cliff…pretty spectacular.
Golf Courses – Most golf courses will book weddings, but I have only photographed at Glen Arbour (which was stunning by the way and designed by Avril of Update Events). I know that you can also get married at Granite Springs and Ashburn Golf Club. I don't golf at all, so I am not even sure of other golf clubs in the area, but I have heard of weddings at the above clubs.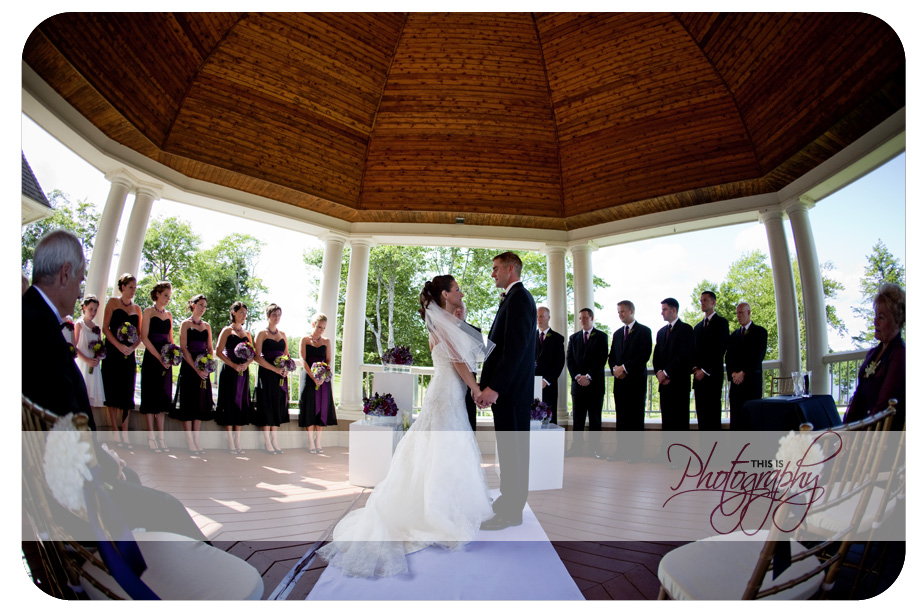 ~
Courtyard by Marriott Halifax Downtown – this is one of Halifax's newest hotels and though not set up for large weddings they have a private Harbourview Terrace and a Zen Garden, both of which can be booked for intimate weddings. It is located right in the heart of downtown which is great as well!
The Tall Ship Silva – I had not photographed on the Silva until this year, but it was also another great experience. You really have to like everyone you invite though because there is no avoiding them :) You go out on the boat for a few hours and can do dinner and everything on there. It was a pretty cool experience and we didn't get seasick at all!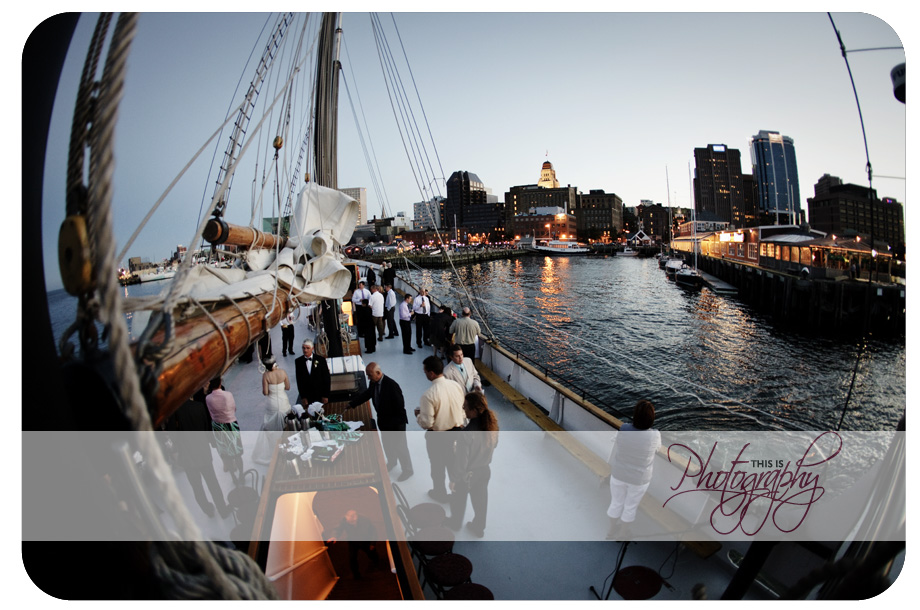 Pier 21 – So its not exactly OUTSIDE, but you can have the benefit of being able to look outside without worrying about the weather! The location is grand in a modern kind of way…I really enjoy this location as well.
The Prince George Hotel – I almost forgot this one (I don't know how!). The terrace at the Prince George is FABULOUS!!! The scenery here is gorgeous, its right in the city and the Prince George is definately acclaimed for their service!
A couple of locations that I have never been to, but have heard of outdoor weddings at are :
Of course there are always private properties, parks, beaches etc. I don't know all the rules but I know that I haven't photographed at many. We have traveled all over the province to farms, ocean view lots, relatives estates and many places in between. The more unique your wedding location the better!
For more wedding images check out our new website www.thisisphotography.ca/weddings